December is the busiest month of the year since you have to decorate your home for the holidays or Christmas! Decorating is the most important thing, and we must do it to welcome the holidays, therefore we will undoubtedly feel overwhelmed and confused about how we will decorate our home, especially if we want to decorate in a short time or in a rush. Wow, I'm sure you'll be stressed. As a result, in this blog, we will tell you about 10 simple and gorgeous Christmas decorations to welcome the holiday season!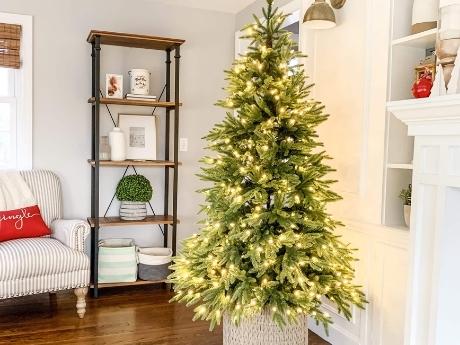 1) Christmas Tree  (christmas tree picture without ornaments)
The Christmas tree!!! Why is the Christmas tree the most significant holiday decoration? Because it wouldn't be Christmas without a Christmas tree! The Christmas tree can be put in the family room or living room, depending on where the family gathers. Imagine how warm and wonderful it is to gather with family on Christmas Day, where kids will be overjoyed with the gifts placed under the Christmas tree.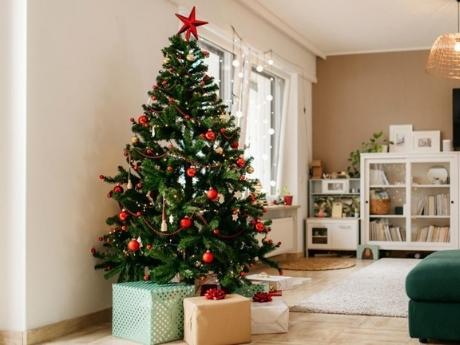 2) Decorate your Christmas tree with beautiful ornaments
Decorating the Christmas tree with gorgeous ornaments is an experience not to be missed! What's more thrilling and fun is that you may decorate your Christmas tree with your family using ornaments; this can become a custom when families assemble to adorn the Christmas tree. You can decorate the tree with Christmas baubles, light chains, ribbons, and star decorations. Ornaments on this Christmas tree can highlight your particular decorating style while also adding charm to your Christmas tree!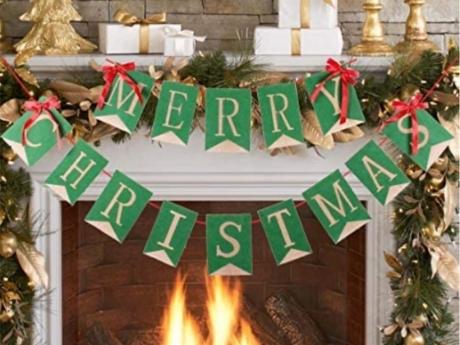 3) Hang a Festive Banner
Christmas festival banners are the best decoration for those of you who are in a rush to decorate your home for the holidays. Using a Christmas festival banner in your home will automatically improve the joy of Christmas. This Christmas festival banner is one of the greatest decorations since you can use it anywhere, such as in front of the entrance, window, above the fireplace, in the garden, and so on. Furthermore, Christmas festival banners may be utilized 24 hours a day and are simple to store and clean!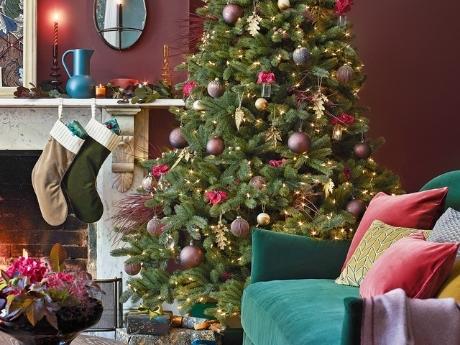 4) Cushion cover, a cosy Christmas decoration for living room
Aside from the rest of the decorations, the cushion in the living room can also serve as a simple and lovely Christmas decoration. On Christmas Day, the family will almost certainly assemble in the living room to tell stories, so making your living room lovely and comfy is a must. One of the decorations you may make is to replace the cushion cover in your living room with a pillowcase that matches the Christmas theme. Cusion, in addition to being able to liven up the ambiance in the area, can make everyone feel at ease when sitting together in the living room.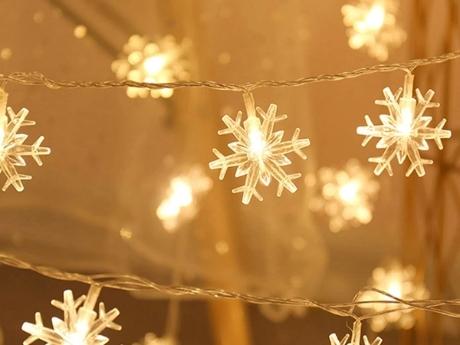 5) Break Out the Twinkle Lights
Do you want to bring extra Christmas cheer into your home? The solution is to decorate your home with fairy light strings! Whether you decorate with a little Christmas tree or a simple decoration, the use of fairy lights will put you in the holiday spirit! You may use the fairy light almost anyplace, including table tops, fireplaces, windowsills, and even your bedroom! It's a terrific opportunity to gather friends and family in one place!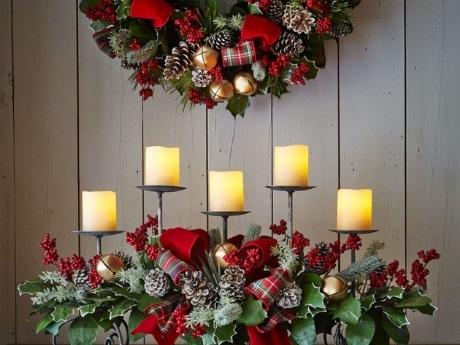 6) Candles for warm Christmas celebration
Using candles as Christmas decorations is a good idea. Why is this so? This is because everyone equates Christmas with a serene and relaxed atmosphere. You may create or provide a calming mood to your space by utilizing aromatherapy candles. Not only can you utilize a beautiful and unique candle holder to make your candle appear lovely, but you can also use it to make your candle look beautiful.
7) Enhance you home with decorative lightings
Decorative lights are the most important Christmas adornment! You may use decorative lights everywhere you wish, and there are many different types of decorative lights to choose from! Strip Lights, Pendant Lights, and more are available! Because decorative lights can be used both indoors and outdoors, you may use them to beautify and create a holiday ambiance in your outdoor areas such as terraces, balconies, and so on! If you want more simple decoration tips, you can swap your essential light to our Aurora RGB Smart lighting where you can change and control your light whatever the scene and the lighting mood you like! Not only light bulbs, if you feel extra you can also install RGB Strip Light to create more scene and mood in your space!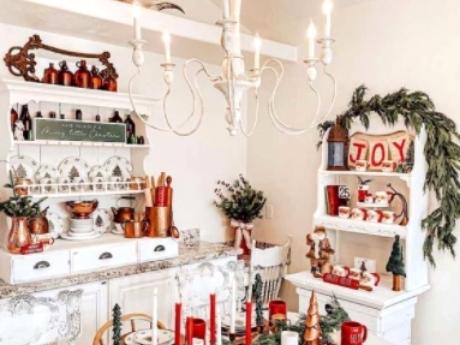 8) Highlight the colours of christmas
Do you recall anything when you see green, white, and red? Yes, that's correct! Christmas is the answer! Because everyone understands that Christmas is associated with the colors green, white, and red, practically everyone utilizes these three hues in their Christmas decorations. You may improve the overall appeal of your home by selecting gorgeous and distinctive décor in these three colors. Bake cakes, decorate tables, and more to bring out the Christmas colors!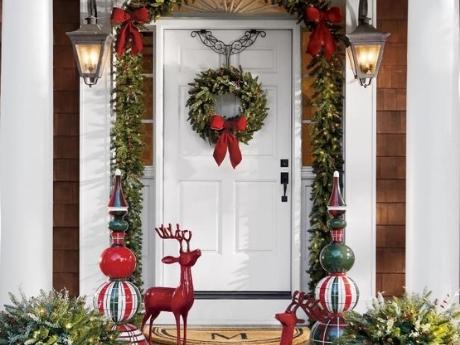 9) Beautify your home for holiday season with Christmas wreath
In addition to the Christmas tree, Christmas wreaths are decorations that should not be overlooked throughout the holiday season. This artificial plant is frequently placed at the front door as a symbol that the holiday season has begun. Christmas wreaths can be used not only on the front entrance of the house, but also on the walls of the living room, dining room, and other rooms! There are many different varieties of Christmas wreaths that you may use to decorate your area, ranging from holly to grapevine or ornamented with bows.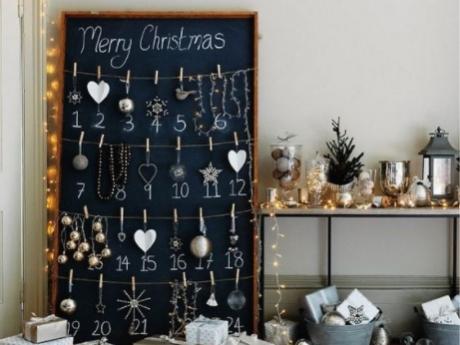 10) Make a Creative Advent Calendar
Want to make an advent calendar but with a low budget? Using the chalkboar, you may make your own advent calendar! You can decorate the chalkboar with decorative lights, greenery, and other Christmas decorations! Easy isn't it? Aside from adorning your home, an Advent calendar is a terrific way to encourage family time and build anticipation for the big day.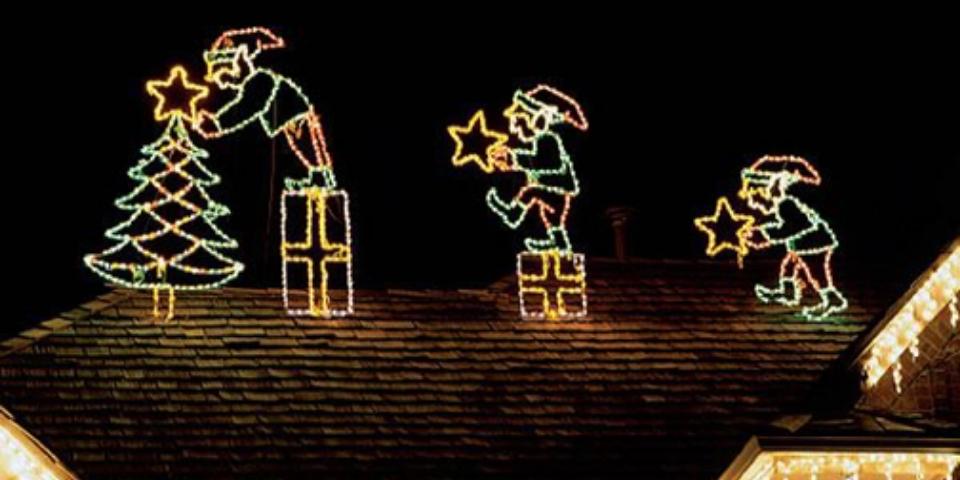 Isn't Christmas wonderful and joyful? With Christmas decoration you can transform and give your home a festive Christmas spirit! There are so many simple and beautiful decorations that you can choose or use to decorate your home! With the holiday decoration that we suggest from the above we're sure that your home will look amazing and ready for holiday! Did you find these ideas for Christmas decoration helpful? Have you applied it to your home? You did? What are your favourite Christmas decoration from the above? Share your favourite decoration with us in the comment section below!